Tuesday Tip:
Are you a visionary or a worker bee? A good leader has to be both — and inspire others to be both as well.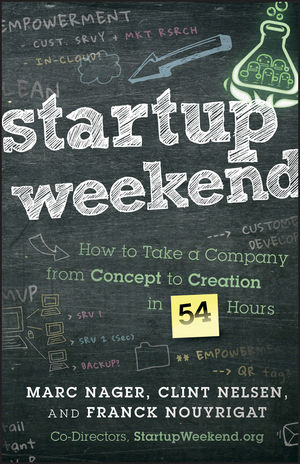 Today's tip comes from the newly released book "Startup Weekend: How to Take a Company from Concept to Creation in 54 Hours." While successful leaders may state that an achievement was a team effort, that is not always the case. Good leaders successfully articulate visions into actionable and digestible plans while ensuring forward progress. When customer feedback or other conditions indicate changing course, leaders pivot. Leaders work alongside teammates, maximizing each person's unique contributions and minimizing drama. Good leaders effortlessly inspire the best work in themselves and those around them with their contagious energy. 
Other Tips and Tid Bits: On Wednesday, the  TiE Texas Funding Forum will be meeting at the Houston Technology Center followed by The Houston Startup Happy Hour 2.0 at Front Porch Pub… Meet fellow entrepreneurs and learn about local startup and Startup Weekend Sponsor Buffalo Bayou Brewing's beer + cake collaboration with Dessert Gallery at Thursday morning's GroundUP Houston…. The Houston WordPress Meetup meets next Monday to discuss WP Flexishop.
What can you accomplish in a weekend? Find out at this month's Startup Weekend. Come share ideas, form teams, and launch startups.  Buy your ticket for Houston Startup Weekend today.